If you are already a registered user, please LOGIN.
New clients….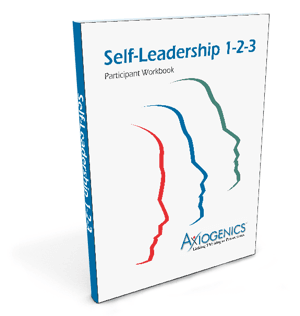 This is where you go to get all your materials for the Axiogenics® Self-Leadership 1-2-3 Program.
There is no separate charge for registration and use of this site, but you will need to take the VQ Profile® Assessment and purchase or receive your VQ Profile Assessment Report from your Axiogenics Coach (which may be included in any fees you've paid for the program).
Using the materials: The program is divided into an introduction plus three sections (hence "1-2-3"). You can use the program materials online, like any elearning program, or you can download each section (Section 1 includes the Introduction) as a printable PDF document. It's completely up to you. You can even do both.
The program features several worksheets in PDF format that you WILL need to download and use locally. You can either print the worksheets and hand write on them or you can fill them out on screen and save them. Your coach may request copies of some of these worksheets.
Your access to this site does not "expire." However, we may purge user accounts after 1-year of inactivity.